This fall, there are many activities you can do with you kids. They are fun, sometimes yummy, and, of course, math related!
Getting ready for Halloween and the fall is easy with a delicious fruit, such as an apple!
I found a cute book that correlates both Halloween pumpkins, and fall apples.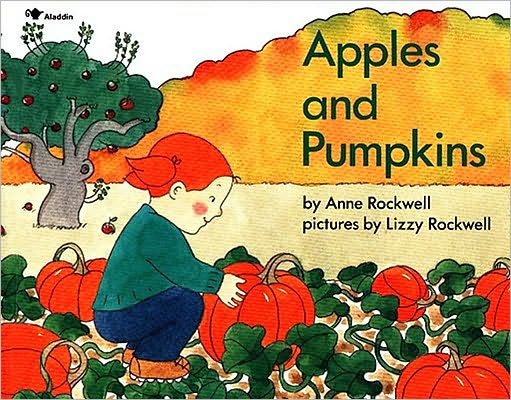 Read about the book, from Barnes and Noble!
"It is Fall! And for one little girl, that means the special joys of visiting the Comstock Farm: choosing the reddest apples from the trees and finding the best pumpkin in the patch. Back home, she helps her mother carve a funny jack-o'-lantern face and puts a glowing candle inside her prize new pumpkin…just in time for Halloween and an evening of lots of "trick or treats"!"
Do you have apples? That's all you need for this next activity!
Counting Apple Seeds
Cut apples in quarters and have your child locate and count the apple seeds inside. They can record the number of seeds found and eat the apples as a snack to have them practice writing their numbers! Have them see who had the most seeds and the least, if you are eating one too! How many total seeds were found?
This next activity uses apples as well, and a few more items.
Apple Ink Stamping
Apple stamping is a great activity for kids! Cut an apple in half or quarters and put out inkpads of various colors for children to use for stamping. Kids can apple stamp paper, fall themed cards, or decorative paper bags. If you are looking to challenge your little one, they can also do simple math by making the appropriate number of stamps on an apple math book that counts from one to five.